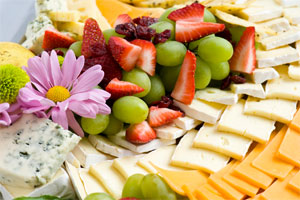 Are you looking for an outstanding facility for your next Golf Outing? Let King's Mill help! Our facility is centrally located, has reasonable prices and facilities that your entire group will enjoy.
Please contact us for more information or look at the menu options that are available for you below.
Our Catering Staff Has the credentials Featured in Ohio Magazine and The Columbus Dispatch Owned and operated a Gourmet Cookstore Directed Cooking School. We strive to use the best ingredients available: Hand-Cut Steaks, Fresh Chicken from Amish Country, Custom-Made Bratwurst from Bucyrus, and Made-From-Scratch side dishes.
Our Catering Staff
Has the credentials
Featured in Ohio Magazine
Featured in The Columbus Dispatch
Owned and operated a Gourmet Cookstore
Directed Cooking School
We strive to use the best ingredients available
Hand-Cut Steaks
Fresh Chicken from Amish Country
Custom-Made Bratwurst from Bucyrus
Made-From-Scratch side dishes
Menu Options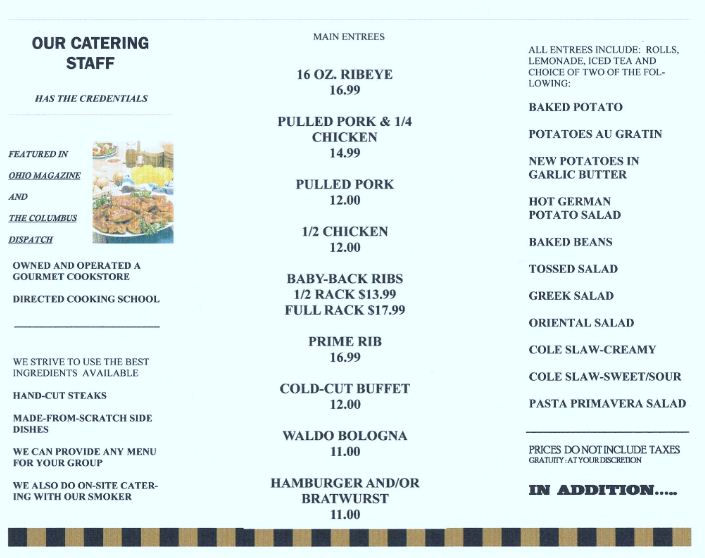 Gallery